Employees who experience injuries on the job or a work-related illness can receive medical treatment and have portions of their wages recovered. Employers and employees each have individual responsibilities under workers' compensation programs.
What Workers' Compensation Means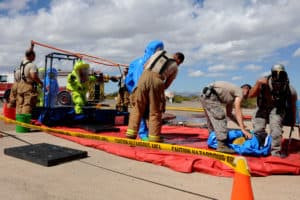 If an employee gets hurt or becomes ill as a result of a hazardous work environment, he or she can benefit from a state-mandated insurance program that keeps employees insured for these incidents. Each state has different rules regarding workers' comp.
There are multiple types of workers' compensation benefits, with the most common including rehabilitation, cash benefits, supplemental benefits, and medical care.
Medical care traditionally covers all bills associated with the diagnosis and treatment of work related injuries or illness, including all medical and surgery expenses, while rehabilitation benefits assist with recovery.
Why Is Workers' Compensation Important?
Employees need programs like workers' compensation to help determine if a workplace is too hazardous for current and future employees, while helping ensure those injured employees receive sufficient compensation for their injuries and recovery when not at fault. Without workers' compensation, fewer safety standards would be in place to keep the workplace safe, and employers wouldn't be held responsible if they accommodate or cause unsafe working environments.
With nationwide workers' compensation in place, employees can experience more peace of mind in the workplace, with employers that are more mindful of employee safety. Employees can also take comfort in knowing that they will receive ample compensation in the event of an injury.
What Workers' Compensation Covers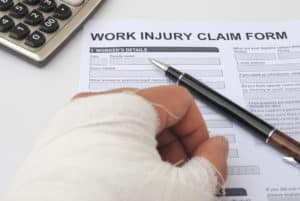 Each state has its own rules regarding when employers must acquire workers' compensation insurance. Some states require a specific minimum number of employees that a company has to have before the employer needs to incorporate workers' compensation. Other states require workers' comp regardless of the number of employees.
States also have the ability to exclude industries from coverage. If excluded individuals suffer from a workplace injury, they may need to file a claim under a tort theory of liability instead of a workers' compensation program. Independent contractors are also excluded.
As for the covered injuries, worker's comp coverage is intended to compensate employees who sustain most work-related injuries. Certain states may include specific definitions of work-related illnesses, excluding others.
Work-related injuries can also include multiple incidents and accumulative injuries. For example, an employee may experience repeated stress injuries or an illness that presents itself after extensive periods of exposure to chemicals in the work environment. These are typically covered in workers' compensation claims.
Employees don't even need to be at work to receive coverage under workers' compensation programs. Any work-related task that the employee is performing at the request of his or her employer counts in workers' comp if an injury occurs in the process. On the other hand, workers simply driving to and from work off the clock don't qualify for workers' compensation.
Another element to keep in mind is the state of mind of the employee at the time of the injury. Some states allow employers to force injured employees to take a drug or alcohol test following an accident. If the employee is discovered to have been intoxicated when the accident occurred, the state can deem the employer to be blameless in these instances. Self-inflicted injuries or any intentional injuries on the part of the employers or employees are also excluded from workers' comp coverage.
What Are the Specific Benefits of Workers' Compensation?
The benefits available to injured employees vary based on the nature of the injury, benefits included as part of the policy, and state requirements. Along with payment of medical expenses and wage replacement, workers' comp may also include compensation for permanent injuries, vocational rehabilitation, and survivors' benefits in the event of an employee's death.
States also determine which medical providers are assigned to the case. Many states allow employers to send the injured employee to the medical provider of their choice. However, in some states injured employees can visit the state's own health care provider upon a formal
How to File a Workers' Comp Claim
Employers and employees have multiple obligations under workers' compensation during the claims process. Employers need to carry workers' compensation insurance, which is achieved through the purchase of insurance from a broker registered either in the state or via self-insurance. Failure to secure this insurance can result in a fine and an employee lawsuit.
If an employee is injured, he or she must immediately report the injuries to the employer. Employees may need to fill out a specific form for the employer, and a statute of limitations may only allow employees to report injuries within a specific window of time before losing the right to receive benefits. Employers may also need to provide employees with pamphlets or fact sheets that disclose all of the rights and responsibilities that employees need to review. Employees can always contact the state agency responsible for the workers' comp program if they need more information.
Keeping the Process Simple
One of the reasons injured employees may be reluctant to report them to employers is because of a fear of how complicated workers' comp can get. However, employees are far less likely to experience complications if they report their injuries as soon as possible. As long as employees follow the state's specific requirements and advice, the process can remain simple from start to finish.
Employees shouldn't have to worry about what will happen if they experience a work-related injury or illness. Thankfully, most states make it easy for employees to get coverage if they are not found responsible for their injuries.